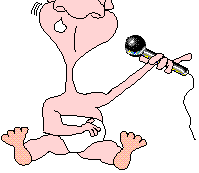 'Click-on' icons to see full size pictures.


In the town of Leopoldsburg, stands a Sherman Tank. Remembering General Brendon Horrocks and his role in 'Operation Market Garden' 15th Sept. 1944.
The story was later to be captured in the 1977 film 'A Bridge Too Far'

The Atomium, at Brussels is just stunning! Re-skinned and looking as it did when is was first constructed for the 'International Exhibition of Brussels' held in 1958.





It's been 19 years since I was last in Rovaniemi and boy, has it changed.
The Ounasvaara skiing 'resort' is still the same, small, not too cold but it had a bitter wind.
Inside the Snow Castle at Kemi. Here with Dave, Mark, Neil and 1/2 of Paul.
From Kemi it's a short hop to Torino, Sweden.
Rovaniemi is the official home of Santa and there is a very big Santa's Village now based on the Arctic Circle, 8km from town.
I always find snowmen very friendly !






The last Wednesday Festival in Zell, here 'Boots are on tour on a golf buggy.
Peter, the owner of the Lebzelter Hotel, showing off his traditional lederhosen, note the little pocket for the mobile phone, ahh tradition.
I've had so many pictures of me in front of this wall, we both look good I must admit !
What a team, Howie, Robert & Giovanni.
The best ladies in town, well I have to say that. Elisabeth and Elka from the Lebzelter Hotel.
Finally, I have to mention the hot new bar in town, The Ginhouse, A super new venture from Hannes (formally of the B17). It has something like 300 varieties of Gin from around the world, but when I walk in, there is always a Barcardi & Diet Coke waiting for me on the bar !


I've been to Pompeii before (Aug-Sept 2000) but it always amazes me to see such wonderful sights. Still very hot, but worth a second visit. The mighty Mount Vesuvius in the background

Tuesday nights in Koeln wouldn't be the same without visiting the Student Night at Flanagan's Irish Pub. At 2:00am in the morning even the bouncer 'Abbas' is able to smile. (He is a tall lad when not on his stall)


I can't stand football, however I did spot the go-go girls from Viva wearing their football tops during Euro 2008.
As with last year, the Insider was the place to be.

I certainly made a good job of cutting my wrist ! Some 12 stitches (which hurt) but what a scar I have now.


It's always great when new toys arrive. This time it's a new lathe. I say new, but really it's a late 1970's Colchester Master 6.5" Mark II (Square head)

Flanagans Irish Pub, Alter Markt Koeln. I never need I say more.
The Koeln Carnival is always a time to have fun. Dressed in my grass skirt that I last wore some 20 years ago for the Samba Carnival in Rovaniemi, Finland.





If you are ever in Zell, you have to check out the best band in town. Jason and Mike, known as 'Boots'.
That's not the way to park a bus!
Yet even more snow and I know it maybe a shock, but I still have that bike. Finally, I was an Ice hockey virgin until I was taken to see the local team play, great fun.





It's Incredible who you meet in Florida!
Condidering her age, Minnie is one hot bit of stuff.
You can't go to florida without visiting the Kennedy Space Center. Over my shoulder is the shuttle STS-118, which was launched a week later. As luck would also have it, there was a special live performance from the Bruce Willis Blues Band. Yep, the man himself and it was free !


A few clicks of a mouse and you end up with a 2 tonne toy. This time it was a Holke turret head milling machine. I know what your question is, just don't ask!!
Previously owned by the production company that made the Spitting Image puppets.




The weather changes so quickly in the Alps. One day it's 30 Degrees C and Sunny, the next it snows above 2000m.
Spending a Sunday afternoon drinking fat coke's at the Mitterbergalm. With Schüttdorf, Kaprun and the Kitzsteinhorn Glacia over my shoulder.
If time and money spent in a bar is a judge of how good it is, then this years best offerings were the Insider and Membar.
Fancy a game of football in the Insider urinal!
Finally, This years shouts going to Clarina, Tom and Ute.

I like the 4X4 hill at the Prodrive Proving Ground, Kenilworth. I didn't get a chance to drive over it during the Drive & Survive driver training course. Just walking on it was quite enough.



Flanagans Irish Pub, Alter Markt Koeln. Need I say more.
The Koeln Carnival is always a time to have fun. Dressed in my CD collection costume, I even managed to borrow someones Tiara.
At the end of the evening a sedate tram ride back to the hotel.


December is always a good to visit Koeln (Cologne), Germany. The Christmas markets are just spectacular.
If you are looking for a great 'friendly' bar, try Spirits.
Hey, you may even find an old DJ like myself, having fun!
The bar also sports a funky urinal with a 'candle' to aim at!

&nbsp

The Grossglockner Hockalpenstrasse is one of the highest and steepest roads in Europe. 17km at 12% gradient.
If I'm looking puzzled, it's because the straw chicken just talked to me, well I'm sure it did.


We actually were on holiday just along from Malaga. However a chance to pop along to see the rock of Gibraltar couldn't be missed.


OK, so im not as young as I used to be.
I know, sliding down ladders at my age should be taken with care.



A little cold, but a lot of snow and the Ski slopes at Ruka were almost empty.
You can't go to Finland without having a Ski-Doo safari.
Making friends again, this time it was the snowman at Kuusamo airport.





26th August saw cakes all round. Celebrating my 25 years at Ford, pictured with a great friend and star test driver, Rudi from Belgium.
A steam train on the mainline through Zell.
If you are ever stuck for a snack late at night, try the B17 'ham & cheese' toastie, washed down with a Barcardi-Coke (Light!)




Never wake a scorched 'whale'.
I like Tenerife as there are always new and interesting statues and plants to pose with.


After owning my 1946 Austin 8 for more than 22 years, it was time to say goodbye.
A very sad day indeed.








This time flying to Johannesburg, with the trip based on the Eastern side of South Africa.
Having fun with the Kruger Park Guards.
In the park you get the chance to get up close and personal, but remember, Elephants don't like flash photography!
How many men does it take to dig a hole?
We couldn't see any cat's in Kruger, so a visit to Lion ParK soon ticked the box.
Pot-holes at 100mph/160kpm can cause damage !
Stacked on the approach to Heathrow.




If you ever visit Grossglockner, watch out for Marmots.
If you feel fit, unlike me. Why not visit the Krimml waterfall.

This was the year that Roman Hagara & Hans Peter Steinacher returned from the Athens Olympics having won Gold medals for a second time. They were celebrated as Austrian hero's in Zell, TV / Town party / free drinks etc......

This must have been the smallest taxi I have ever had. But it was also the cheapest !.

I just love the views and people of Austria.
One thing is for sure, I won't get lost in the snow with this shirt on !


The views from the top of Mount Teide are super.
'Full Size' art on the beach of Las Americas. Good to look at, touch and to climb through.

What a way to start the year. 3 weeks in the sun of South Africa.
An early morning trip up 'Table Top Mountain' rewards you with fantastic clear views.

Mixing-up plaster for the kitcken walls.


Not the usual view you get of of one of the Kaprun Dams. It's empty for maintenance.
The new extension to the B17 'watering hole'. Includes a new cocktail bar and sun deck. A great location for train spotters.


I like red cars !
I would love to drive the John Deere earth scraper. I won't fit in the garage at home though.


Digging up the path at home ready for the new path.



Call me stupit, but I thought Disneyland Paris was going to be a little bit of USA in Europe!
Can I take Minnie home ?
Looking up the skirt of the Eiffel Tower


Nice pair of melons !
On the shores of the Gulf of Taranto, with Gallipoli in the background. Relaxing in the Club Lounge at Rome Airport.


The laundry is washed and ironed, it must be time for another country. Yep, here we go again !
Outside the Hard Rock Hotel, Las Vegas. Nice car, shame about the legs. But they will look better with a little bit more sun.
The 'Think Neighbor' electric car is great fun for getting around the proving ground.




I know that Switzerland isn't far but this is taking it too far.
Everyone loves elephants, these came with 'Circus Belly Wien'.
My recommendations this year are B17 for being just the most fun bar in town and the Santa Fe Mexican Restaurant for it's great atmosphere and fantastic food.
(PS watch-out for "low-flying" peanuts)



Just prior to landing, the snow on the top of Mount Teide is clearly seen. By the next day the snow had almost cleared.
Wow, what big flowers they grow here.
For great music , check out Joe Harriett's "The Soul Suite".


Now who would be crazy enough to 'plant' driftwood on Brean beach ?
Two old boys together ! , but I'm not as old as Stonehenge.

Well this is strange, the sixth leg last year was also Tenerife.
A short trip as it was wet and cold.


It's a bit colder than the past couple of months, but we managed to find some sun. As can be seen, before the rain there was still snow at 2400m. I've just made a new friend, my snowman ! Talking of friends, if you visit Zell drop into the Seitensprung inside the Classic Music Bar for a Flügel with Manu and Nathalie. But watch out for the Manu Smile !



It's strange having a roof on the hire car ! The Santa Fe trains are soooooooooo long, it's not that often that one stops in Yucca. Everytime I see the Hoover Dam I can't resist the tour. If you ever have a chance to visit it you'll know what I mean.


Having erupted 2 weeks earlier (On my Birthday!) the Volcano was settling down. Well that was until we arrived. The plume of ash (seen over my right shoulder on the second picture) kicked off again whilst we were there, The next day this was to shut the airport again.
It took 800 miles (1200km) for the round trip, 2 ferry journeys and 16 hours driving total from Gallipoli, to be blocked 200m from the lava flow by the police. But it was great !


What perfect timing , the Zell-am-See Seefest 2001 (14th July) staged especially for me !. Having champagne with 2 very smiley ladies, Margit from the Grand Hotel and Karin from the Salzburgerhof Hotel

I'm sure it's one of the wonders of the world, a concrete barge on Canvey Island.

The final 2 week chance to top-up the tan before Christmas.
As it was back in April, the Joy'ce Bar in Playa de Las Américas, is still the best place in town !



The monument paying respect to the lives lost building the mountain pass.
On top of the Kaprun ski slopes. No skiing this time, but I was so tempted.
Less than a month after using the inclined train to get to the top, tragedy struck with a fire on the train that killed 155 people.
If you got to Zell-Am-Zee you have to go to the best 2 bars in town, Crazy Daisy and the B17.

Walking the streets of Pompeii, in the background is the volcano that covered the city back in 79AD, Mount Vesuvius.
( Hang on Howie, this page is turning into a Geography come History lesson )

What a view, standing on top of the hotel Bella Vista, overlooking the old town of Gallipoli.
I'm sorry to say that the food was not to my liking, I don't do health !

Holding onto the sign that cost me $36. Strange, as it wasn't for speeding ! It was for 'Waste of Finite Resources'. ( waste of fuel in English )
I guess that's how much it cost the Sheriff to turn his gas-guzzler around and to power his Christmas tree light show.

Over 2000m up, it's great to be above the clouds !
If you are in Tenerife this year , check-out the Joy'ce Bar in Playa de Las Américas, the best place in town ! .



It must be warm, even 'ace' Diesel Calibration engineer Simon has his shorts on !
Skiing on the Kitzsteinhorn Glacier at Kaprun is fantastic when it's 6 degrees C and sunny. It's strange how we always seem to find a green car at the top to test our suntan oil on.





The Havasu Welcome sign, My Bike (Some form of torture machine that is intended to help me from gaining too much weight) and one hell of a big cactus.
Finally our second homes whilst in Havasu, Mudshark Brewery and Red's Place.

Legoland, Windsor. Here with Angela.


Collecting Silver medal for the ski school race !
On the 'T-Bar' lift.



Skiing on the Glacier at Kaprun is always good for a laugh.
As usual there is always time to take in a little sun, these 'Disco Engineers' are at it again.

Back to the States again.
Labour Day Weekend in Lake Havasu City was great fun !

Back home for a brief visit to Legoland, Windsor. Here with Martin.

Parked in front of the Lake Havasu City Welcome sign. Boys with their toys (well their hire cars) Howie / Detlef / Didi

This year we discovered 'Silly Slammers', Beanbags with Attitude ! This is 'Shaggy'

and when you drop him , he say's 2 things. Oh No / Help Me, Help Me


As usual posing again, this time on the South side of the Großglockner Mountain. The 'A' team are at it again.
Different car, different underwear !
Mountains are always unpredictable. 2 hours after this shot it was snowing again.

As can be seen , re-roofing the house is finally complete. Not a bad achievement for a soft handed engineer.

9 weeks in Köln and all I have to show for it is a DM30 fine for doing 9kph over the speed limit !
The paperwork must have cost more than DM30 ! Crappy picture as well.


The next leg of the 'Green Shorts' world tour.


At the top of the Großglockner Mountain.
To keep with tradition, I'm either posing or sleeping !.

Teaching Angela & Martin, that there is more to music than the Spice Girls and Boyz to Men.


The first picture is of me standing under one of the prototypes.
The second shows the salt flats at 'Badwater' - Death Valley.

The pictures are dedicated to all of the great friends that I met this year in Lake Havasu City. Alex at the new Maddog sports bar, 'Blond Chick' (her description) Robin from K-Mart / Reflections Night Club, to name check but two.

On top of a mountain of a different type. Extending the house.


I thought that Tenerife was meant to be sunny and hot !
Standing in front of a test car (Since announced at the spring '98 Geneva Show as the new Ford 'Focus' ). Simon,Ray,Tony and myself.


Following a long 'few' weeks in Arizona, it was good to relax in California.
I can't resist a black babe in a poker-dot dress !
Redondo Beach was a little overcast, but still hot.



Standing on my Hertz hire car that fell-over whilst testing in the Northern Territories of Australia. ( Hire car was a Toyota Land Cruiser. )
It was lucky that someone drove by 15mins later with a baby jeep, so we used them to pull us upright.

One good thing about testing around the world is that sometimes we get a chance to take the family. ( Well 3/4 of it ! )

My first trip to Austria. Short and sweet, just a week. It rained, well to be that rich green colour it has to rain doesn't it.

My forth trip to Finland, standing in front of the newly completed Jätkänkynttilä bridge. The bridge is now a landmark for the area. Wow, I had hair back then!

My first trip to Finland was preceded a month earlier by a Waywood Russian Missle.
Standing on the lake in which the missle landed, with Dave and Bill.
( last updated :- 1st March 2009 )
(Site Moved to US 27th April 2013)